GEOCODING
Customer and prospect geolocation in real time based on longitude and latitude coordinates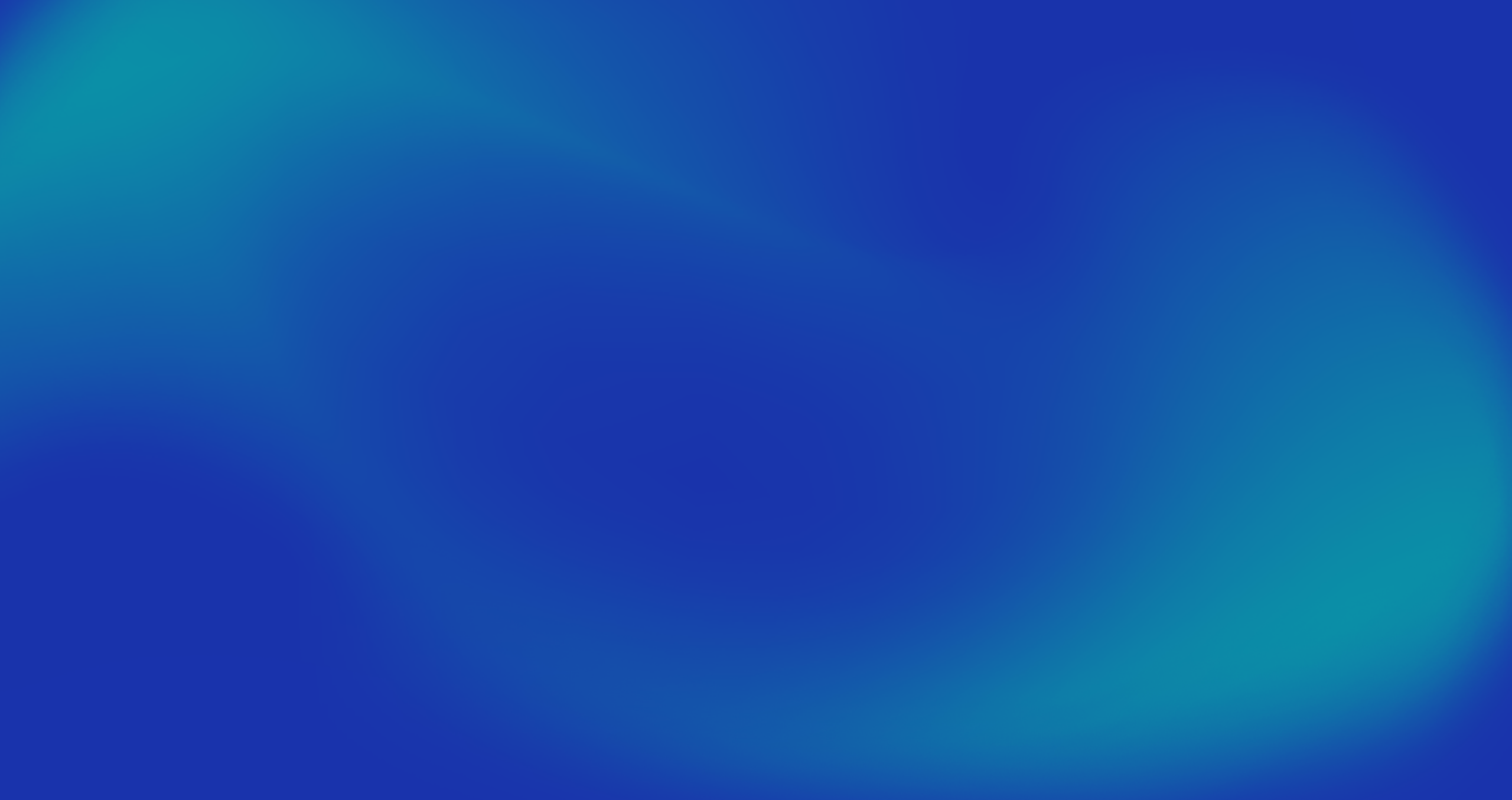 SOLUTION
Geolocate

your customers and prospects in real time
GEOCODING is an additional ADDRESS module enabling you to enhance an American or international postal address in real time with longitude and latitude coordinates. Customer geolocation is an essential aspect of geomarketing. With this data, you can map your customers and prospects in order to better understand their buying behavior. Companies can offer a point of sale, product, service, or promotion meeting the geographical characteristics of their target's location.
GEOCODING enables you to geolocate your contacts worldwide based on the postal address and IP address after truncating for privacy.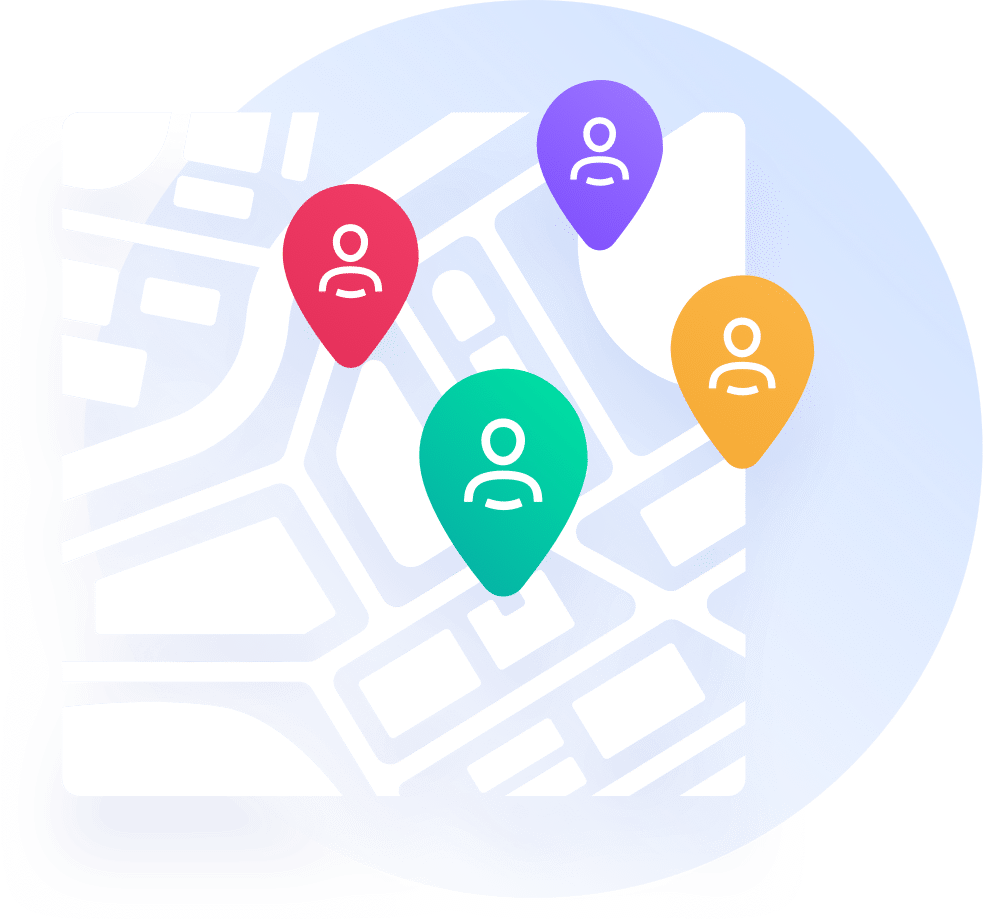 Features
Based on Longitude and Latitude coordinates. There are four levels of precision for geolocation:
Building or house number
Center of the street
Center of the neighborhood
Center of the town or city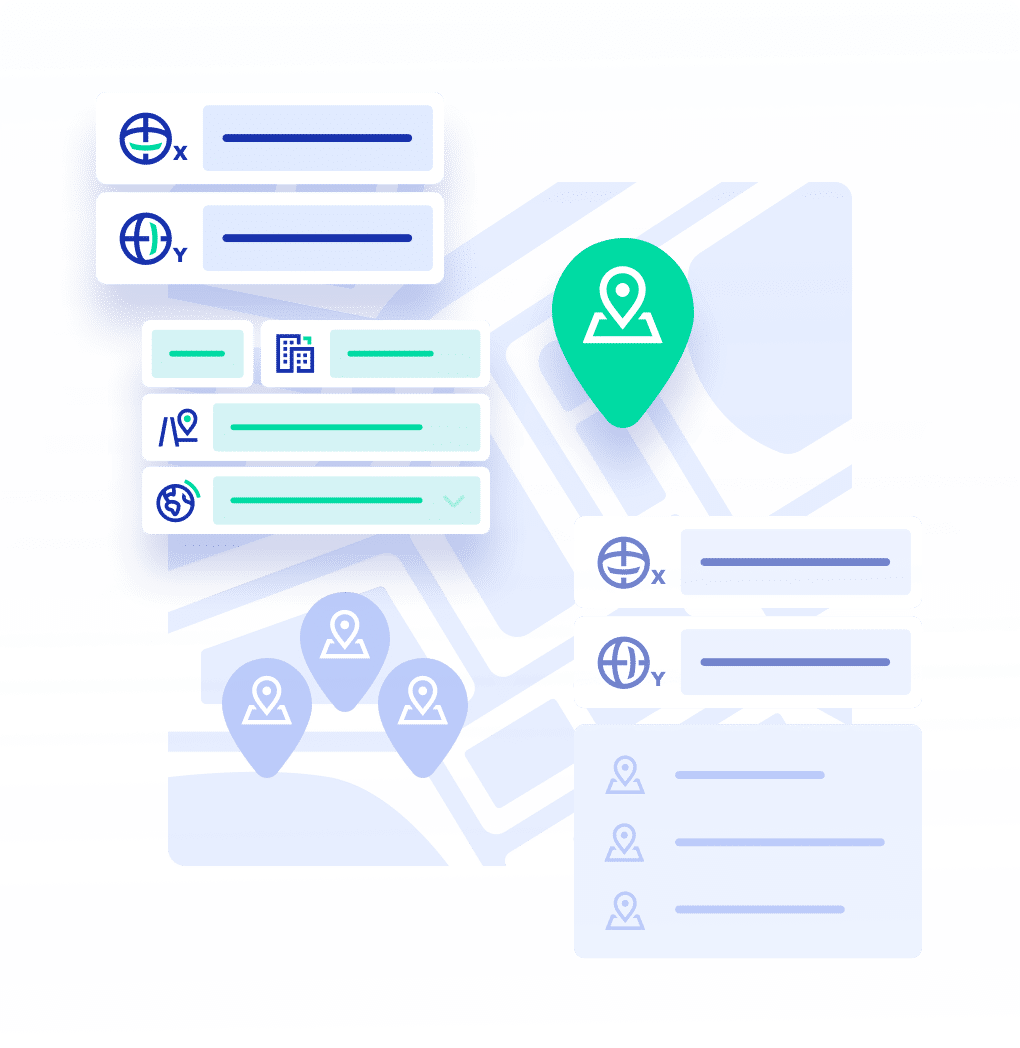 A feature that is only available for France, it enables you to retrieve and identify the list of postal addresses based on X, Y coordinates (Latitude, Longitude).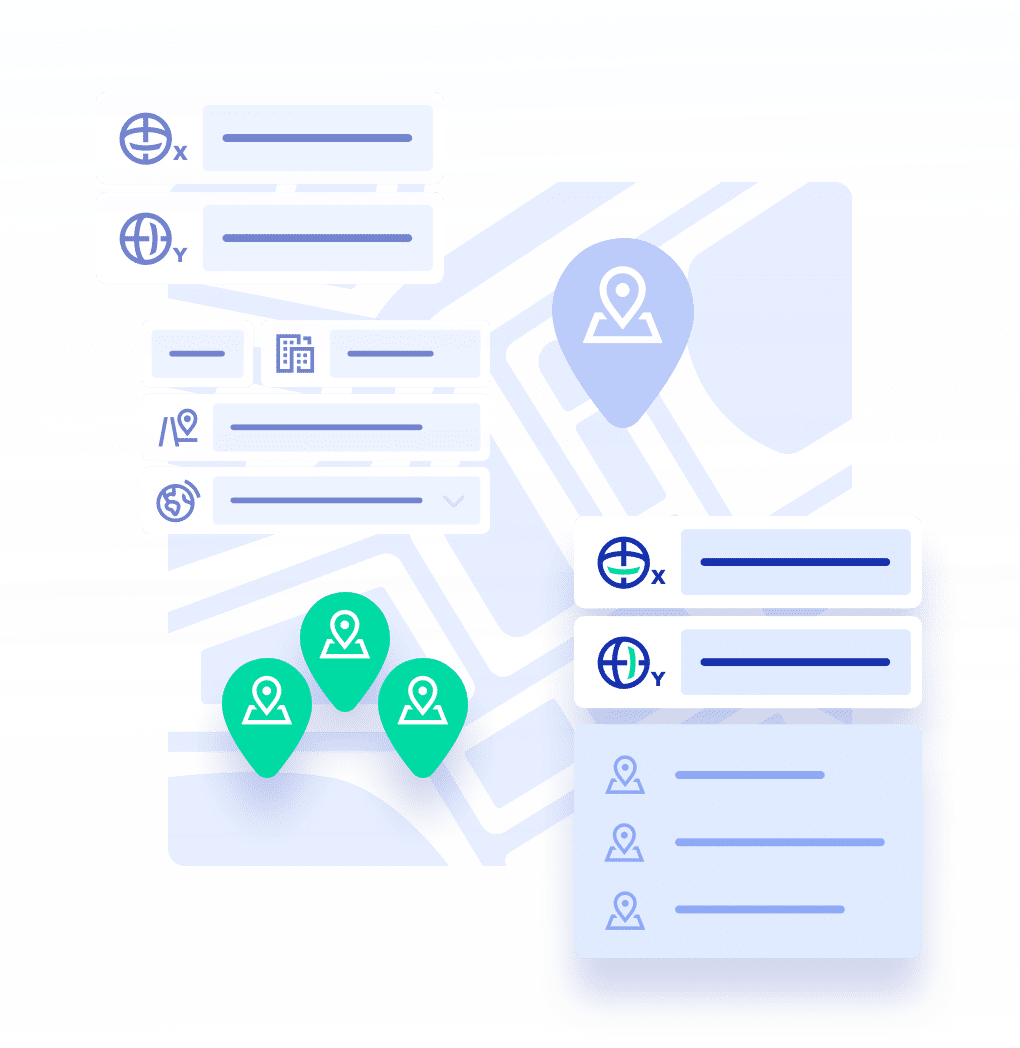 USE CASE
Why use the
GEOCODING

module?
The location data provided by the GEOCODING module empowers companies to easily find exactly where their customers and prospects are located. With more precise and fine-tuned customer knowledge, you can personalize messages, strengthen marketing effectiveness, and improve customer relationships. The location of web users or mobile users can further optimize sales and marketing campaigns.
In batch mode, customer and prospect geolocation is valuable help in defining a target area, which is essential for managing development projects. A customer profile developed based on precise location data enables you to discover new sales opportunities and make better-informed strategic decisions.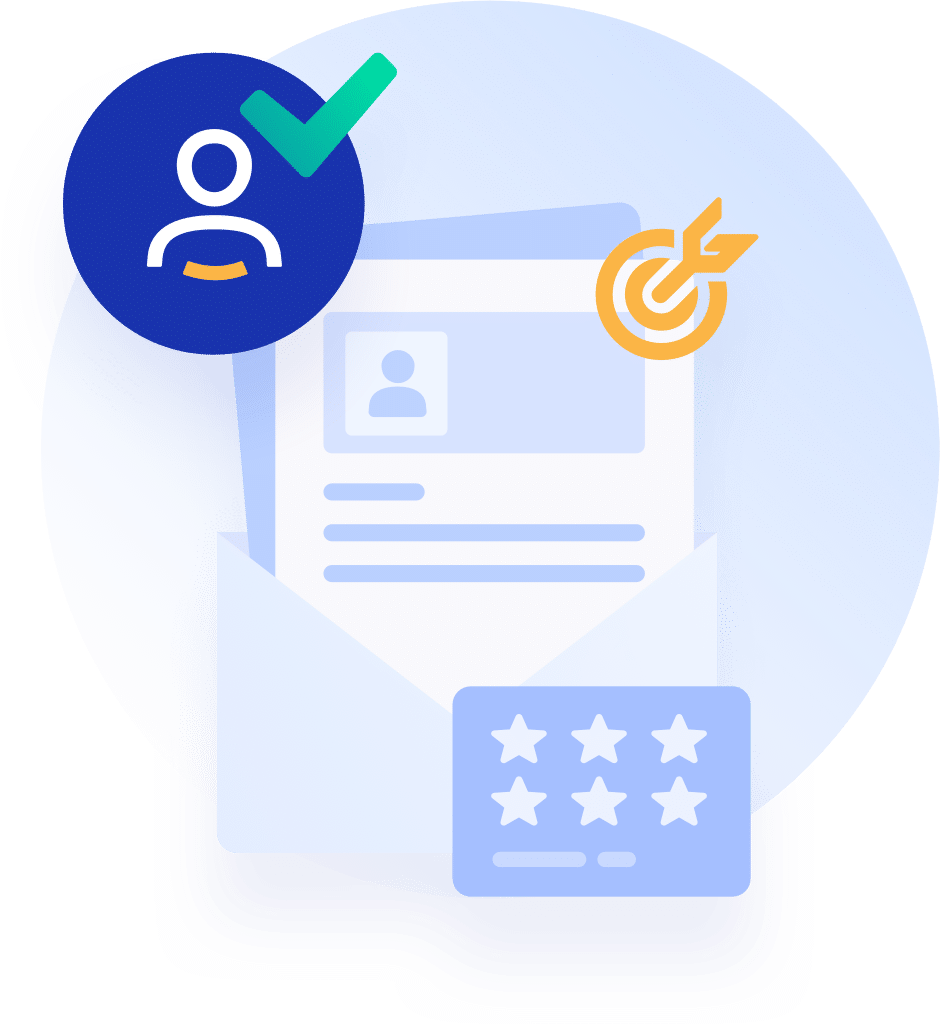 The benefits of the GEOCODING module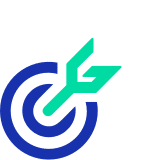 Pinpointed geomarketing
Implement a sectoral analysis to provide a personalized adapted to the customer's location in real time.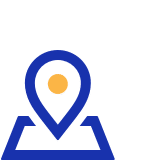 Target area
Identify geographical areas with high commercial potential indicating the concentration of your target contacts.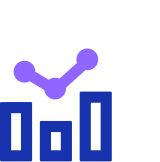 Statistical studies
Carry out statistical studies containing local social and economic data based on X, Y coordinates.
Go further with GEOCODING
Here's an overview of the social and economic information you can have access to, based on X, Y coordinates:
Socio-professional categories
Average shopping cart sizes
Average pay in the population
Tax rates
Real estate information
Age breakdowns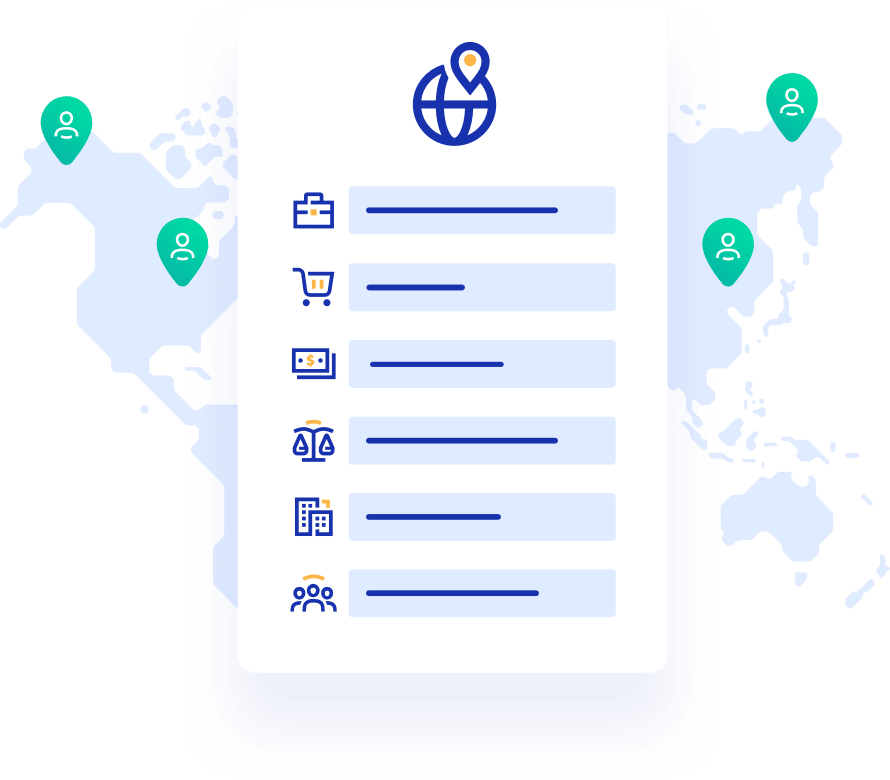 Mastering customer geolocation
Geocode your customers' addresses, an asset to better personalize relationships
Geolocation to better know your customers
Geolocation by geocoding the postal addresses of customers allows a visualization of buyers by specific geographical area. Via postal addresses providing constant latitude and longitude references, you can build a precise map of your customer base. Geolocation helps you better understand the context of customers and, by extension, of potential buyers by associating public data such as land registry with their location. Thus, the collection of location data contributes to a more accurate knowledge of your customers.
Customer geolocation to contextualize sales
By combining public and anonymized socio-demographic data with a customer's location, it is possible to establish a much more relevant commercial relationship with offers adapted to the customer's environment. For example, identifying high-potential buyer areas allows you to propose adapted and localized promotions in nearby sales outlets. Thus, geolocation proves useful to customers by facilitating access to offers, accelerating the sales process, and helping to increase the average shopping basket.
Customer geolocation for your marketing actions
Generating a customer map provides a more accurate visualization of different buyer profiles. By generating a thematic map, customer location helps refine your campaign segmentation and better personalize communications with your customers by giving the right message to the right person. For example, by identifying people who live within walking distance of a city center, your marketing campaigns aimed at this segment of contacts can link to nearby brand point-of-sales..
Customer geolocation for CRM optimization
Collecting customers' address data and geocoding it to better locate them gives your CRM and customer service departments an additional tool for managing customer relations. Geolocation brings more precision in the relationship with the possibility to understand the profile, the context (for example, polluted area, at risk, district or street with high traffic, or similar), and the catchment area. The result is services and offers adapted to reinforce customer satisfaction and retention.
Geolocation to put the customer at the center
Geolocation provides a real benefit to customers by taking into account their location and environment in interactions with your brand. As a relational lever for marketing campaigns, for sales teams, for CRM management, and for customer service, geolocation is at the service of the customer experience and contributes to the customer-centric enterprise. Among its tangible benefits are various optimizations of customer follow-up, better targeting, and higher average shopping basket.