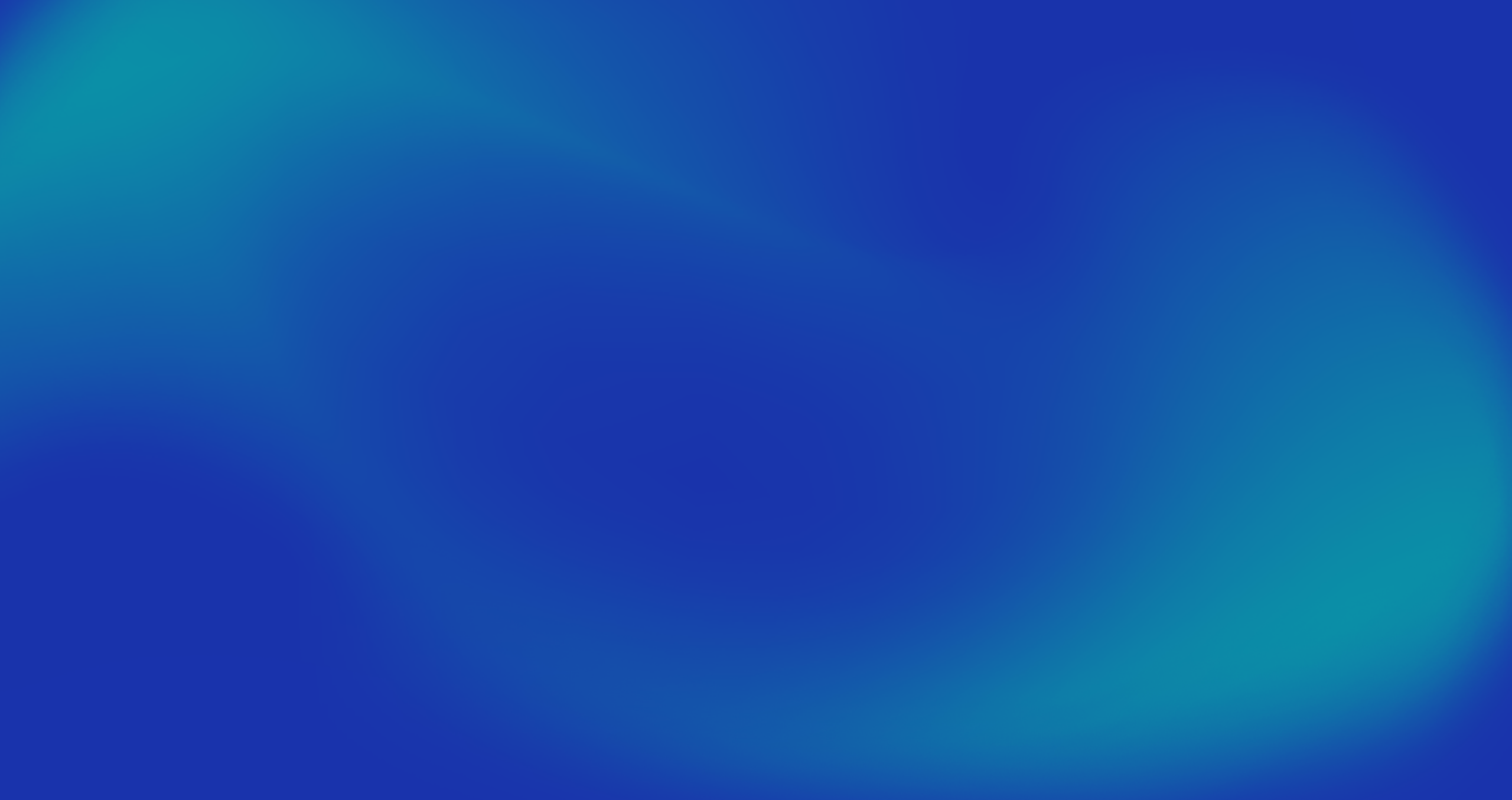 SOLUTION
Identify
duplicate

records and obtain a single customer view
Databases are often full of duplicates or even triplicates with fragmented customer data, which affects the performance of your sales and marketing operations as well as the efficiency of your customer service. Reconcile your databases with the DUPLICATE module. DUPLICATE enables you to identify and merge duplicates in your information system.
Deduplication is based on the power of DQE algorithms for analyzing and automatically reconciling data just like a human could. These algorithms are based on our smart contextual matching (SCM) technology, the result of our 15 years of relevant experience.
Furthermore, based on the matching score, UNIFY can automatically deduplicate your customer data without risk, or lend a hand when necessary to an operator through our Data Stewardship interfaces.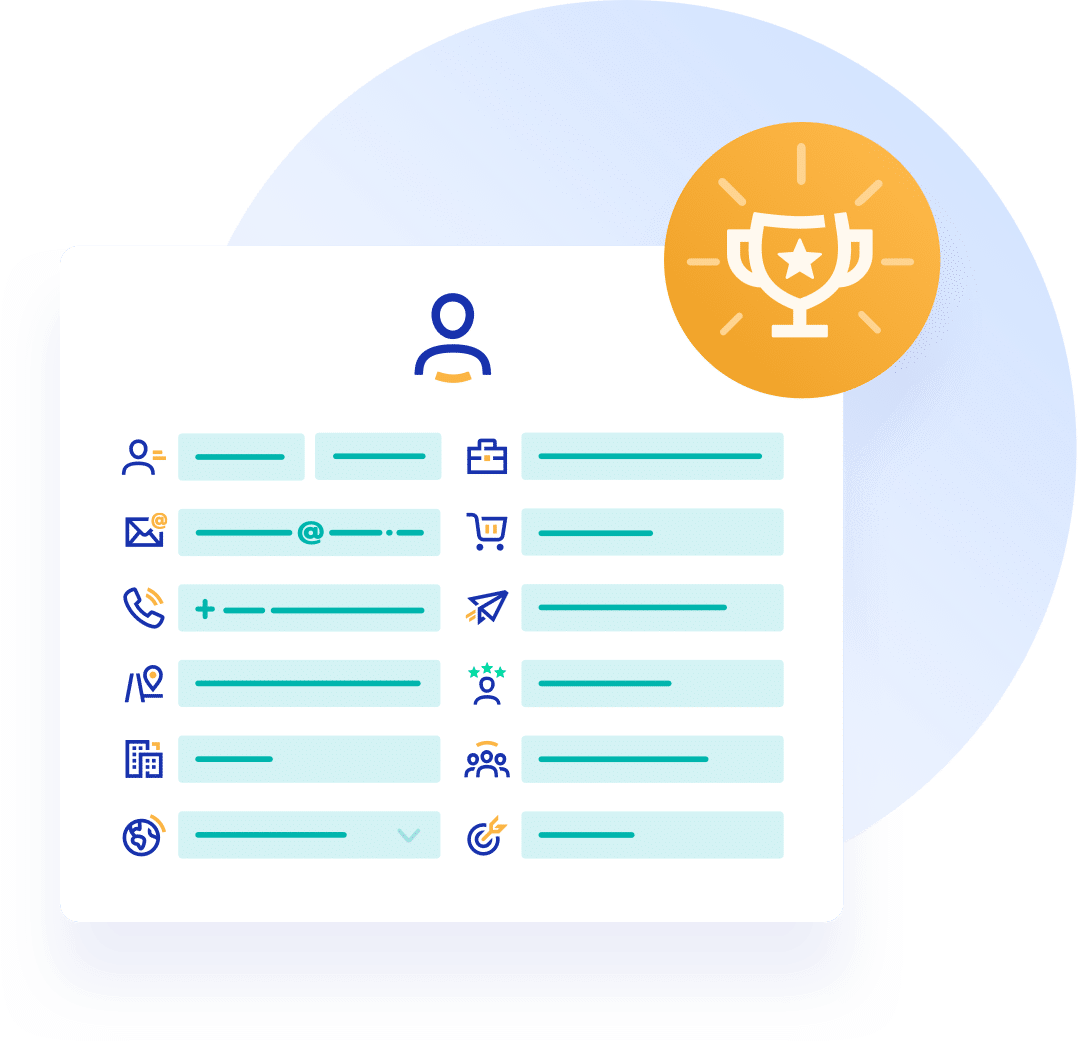 Features
Preexistence search within the single customer view, whether internal or external to Salesforce.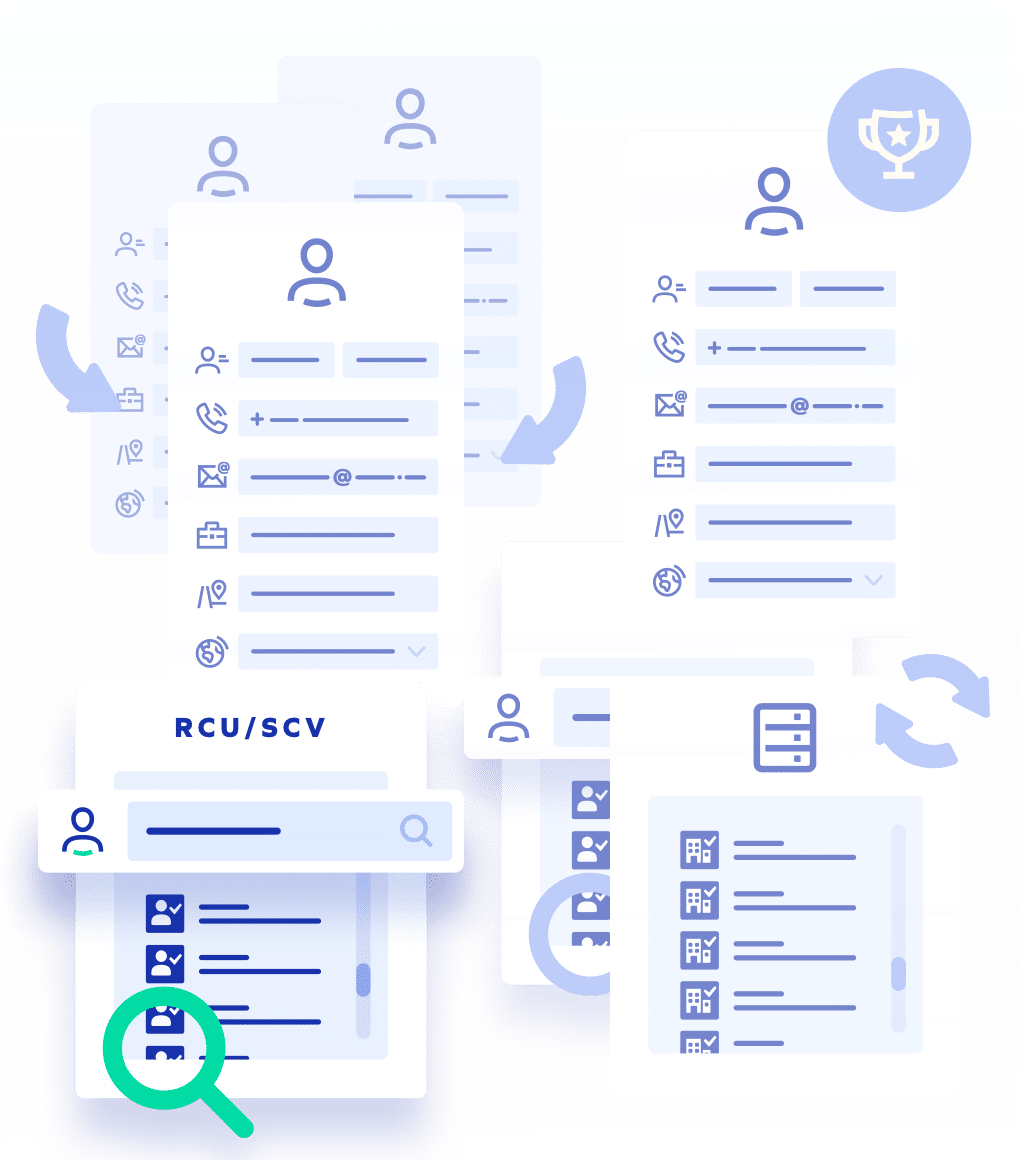 Thanks to SCM*, the reliability of the detected duplicates is equivalent to human reasoning. The functionality is available in real time.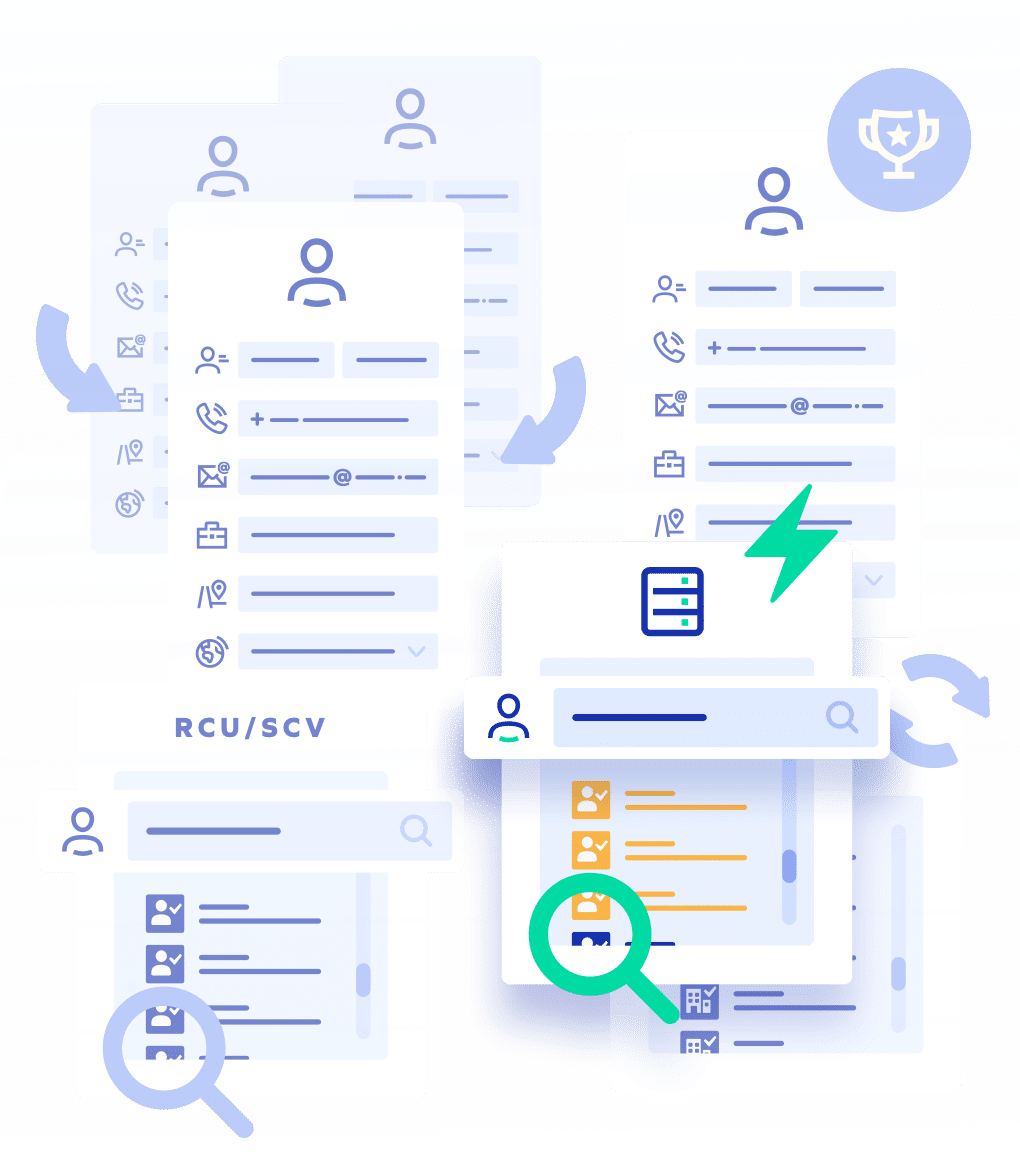 Deduplication is performed on accounts, contacts and leads in batch (curative) mode.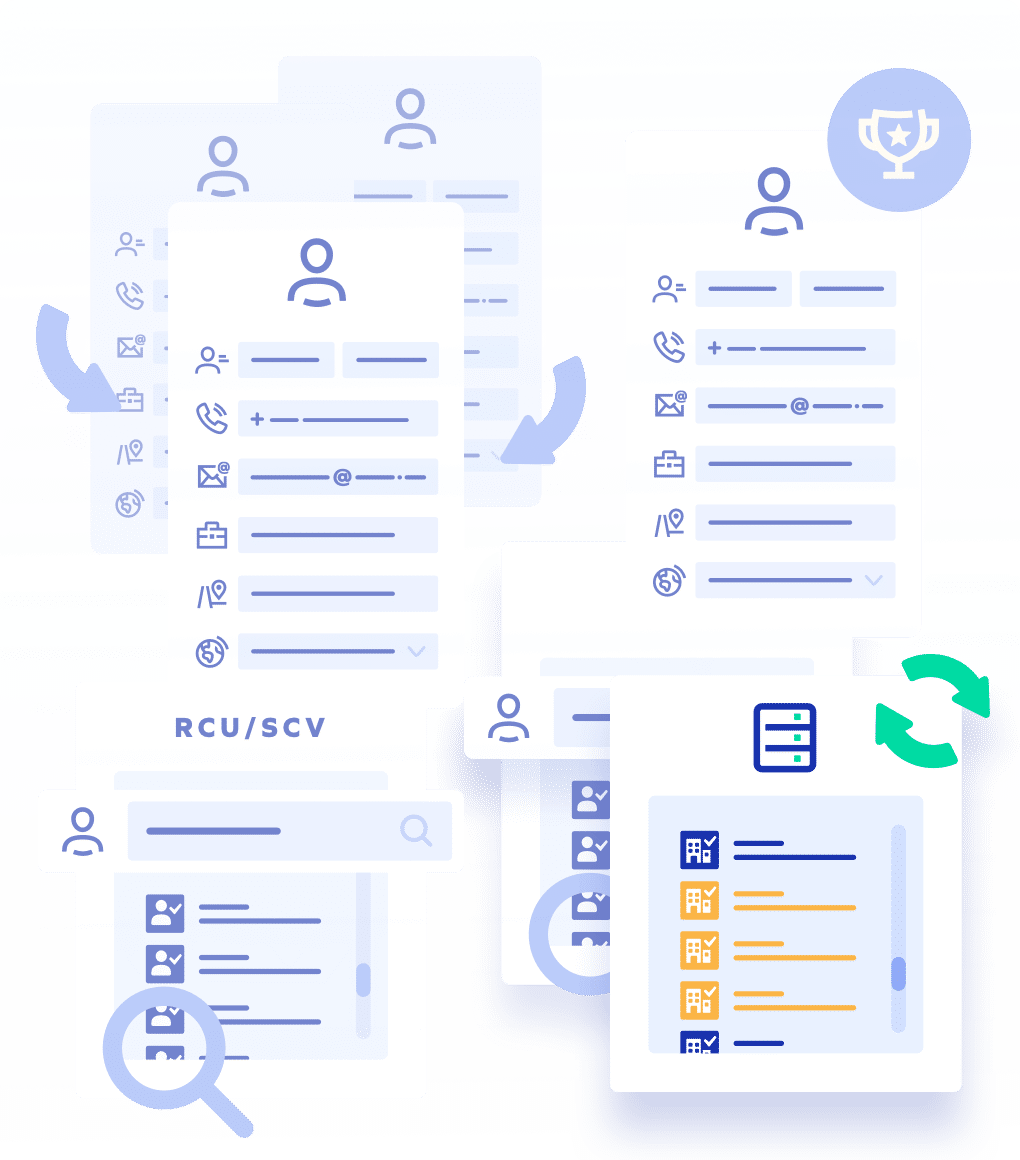 Suggestion of the best record as a Golden Record.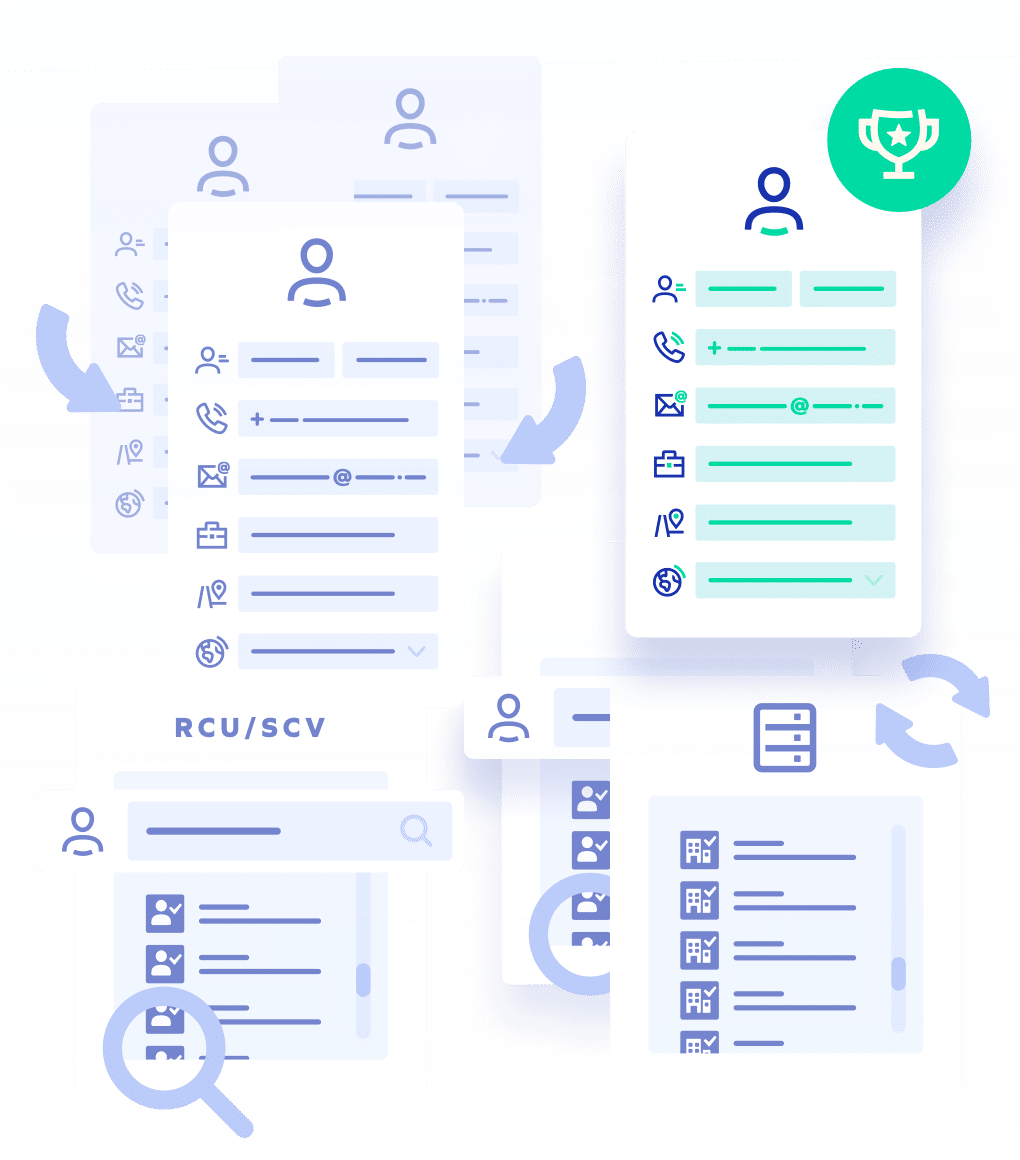 Our solution allows you to merge records according to configurable rules through a user interface. These parameters allow to keep data according to their origin, their freshness or according to a validity indicator. The reparenting of associated objects is included in our offer.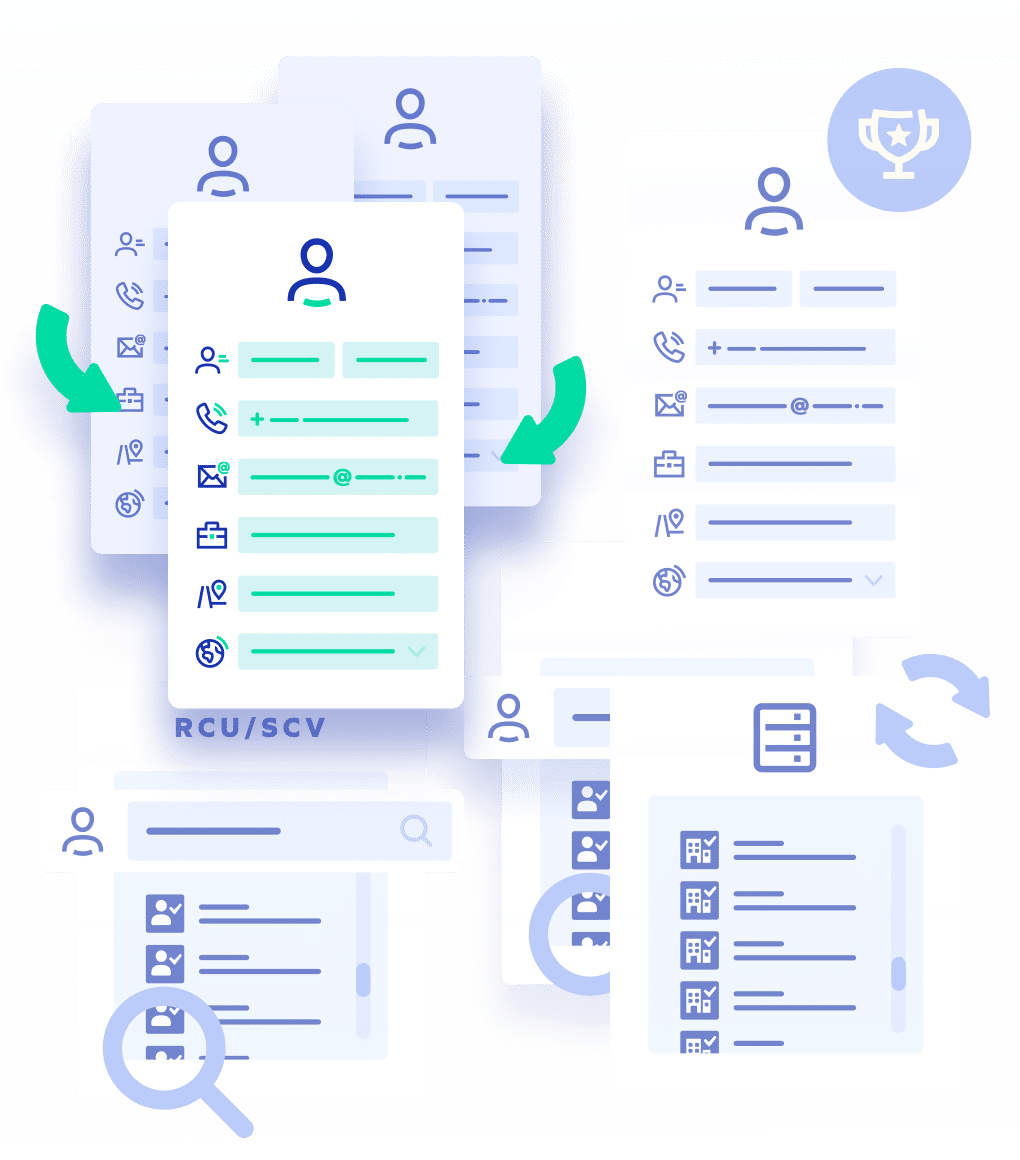 USE CASE
Why equip yourselves with the
DUPLICATE

module?
The DUPLICATE module empowers you to put in place automatic deduplication and merger processes for your customer data. DUPLICATE incorporates SCM technology to precisely identify duplicate records and go further than a simple correspondence search that could remain unclear with "fuzzy" algorithms. The DUPLICATE model can be completely configured to incorporate your business rules to deduplicate and merge your data.
Coupled with our DataQ modules, DUPLICATE lets you merge and enhance the main record while only keeping reliable customer information. It performs quality, existence, and consistency checks on the Address, Phone, Email, and Gender fields, better guaranteeing optimal results when merging records. Key quality indicators ensure the best data is kept.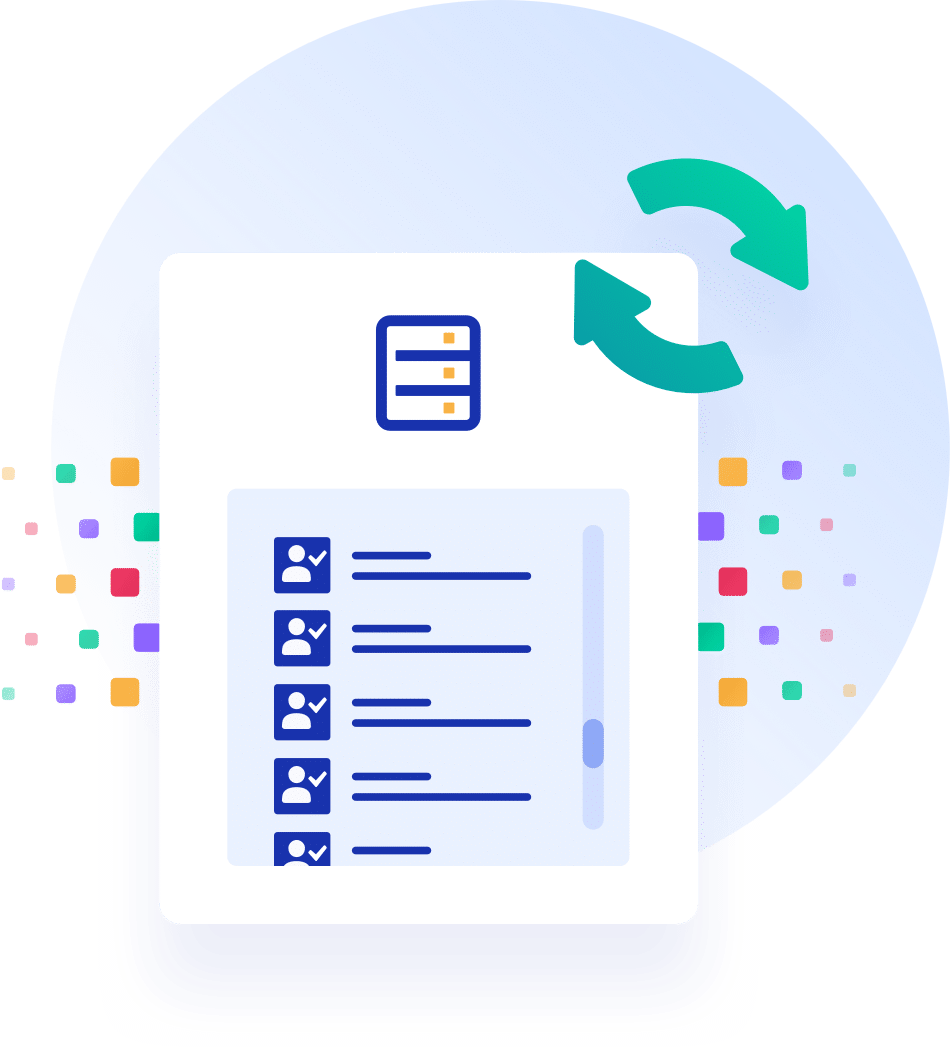 The benefits of the DUPLICATE module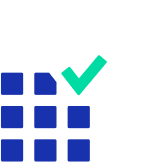 Reliable reporting
Improve the reliability of reporting from customer data and improve decisions made from it.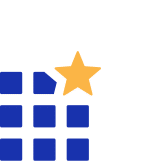 Golden Record
Consolidate all customer information in a Golden Record to make it available to the business lines concerned (after-sales, marketing, etc.).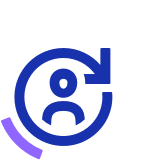 Customer knowledge
Obtain a single 360° view of the customer and improve the resulting customer experience.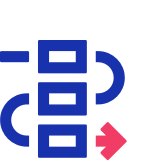 Customer journey
Improve the customer experience and avoid duplicate marketing messages damaging your brand's image.
Smart Contextual Matching (SCM*) technology
DQE's smart contextual matching technology provides optimal relevance in the reconciliation of customer data. Our SCM technology goes beyond standard algorithms and enables you to detect duplicates similar to the human eye.
Smart contextual matching was developed to specifically analyze every data item based on its type: surname, first name, address, email address, company name, etc.